Marin County DUI Overview
Marin County law enforcement officers and prosecutors aggressively enforce the California DUI laws which make it illegal to drive under the influence of alcohol, medication or drugs or with a blood alcohol level of 0.08 percent or greater. California law requires local police, Marin County Sheriff's Deputies and California Highway Patrol Officers to arrest drivers if they are under the influence (impaired) by alcohol, medication or drugs, or have a blood alcohol concentration of 0.08 percent or greater. Marin County DUI prosecutors' sole professional responsibility is to prosecute people arrested for driving under the influence.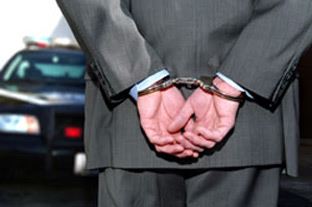 If you have been arrested for driving under the influence in Marin County, you will be prosecuted if your blood alcohol concentration (BAC) is 0.08 percent or greater. The Marin County District Attorney's office does not engage in plea bargaining, will not offer reckless driving (dry reckless) or reckless driving with alcohol involved (wet reckless) as an alternative offense.
Additionally, Marin County prosecutors will not accept a no contest plea to a driving under the influence or driving with a blood alcohol level of 0.08 percent charge. The only plea Marin County prosecutors will accept is a plea of guilty to one of the two DUI charges of California Vehicle Code section 23152(a) or California Vehicle Code section 23152(b).
California law has established that a person is under the influence if, as a result of drinking or consuming an alcoholic beverage, taking medication or a drug, their mental or physical abilities are so impaired that they are no longer able to drive a vehicle with the caution of a sober person, using ordinary care, under similar circumstances.
If an officer suspects that a person is driving under the influence, he or she will ask them to take a breath alcohol test. The breath alcohol test will report the person's BAC. A driver will be charged with driving under the influence if his or her BAC result is 0.08 percent or higher.
Driving under the influence is taken seriously in Marin County. People charged with DUI must be prepared to face harsh legal consequences if convicted. These consequences will be enhanced if the driver has a prior DUI conviction, more than one prior DUI conviction, drove with a blood alcohol level of 0.15 percent or greater or had a child under fourteen (14) years of age in the car.
A person convicted of a second offense DUI or third offense DUI in Marin County will have to spend time in jail, pay large fines, attend a mandatory DUI school and suffer the loss of driver's license. For these reasons, people should never take a Marin County DUI case lightly.
If you have been arrested for driving under the influence in Marin County, it is in your best interest to hire a qualified attorney who specializes in drunk driving cases immediately. A qualified locally based Marin County DUI attorney can advise you of your options after the arrest and represent you at your Arraignment, Pretrial Conference and DMV hearing.
Marin County DUI Attorney
Attorney Robert Tayac has helped hundreds of clients from Marin County handle their DUI charges. He is a reputable and understanding attorney, who is extremely knowledgeable in the specialized area of California DUI law. Unlike other attorneys, Robert Tayac's primary focus is representing clients accused of driving under the influence. His years of DUI practice experience and winning track record speak for him.
As a well-qualified DUI Attorney, Mr. Tayac is dedicated to his clients' needs and to producing outstanding results on their behalf. With DUI Attorney Robert Tayac on your side, your chances of successfully fighting your charges and avoiding a DUI conviction in Marin County will greatly increase.
Marin County DUI lawyer Robert Tayac represents people arrested in the following communities:
Belvedere, Bolinas, Corte Madera, Dillon Beach, Dogtown, Fairfax, Greenbrae, Inverness, Inverness Park, Kentfield, Lagunitas-Forest Knolls, Larkspur, Marin City, Marshall, Mill Valley, Muir Beach, Nicasio, Novato, Olema, Point Reyes Station, Ross, San Anselmo, San Geronimo, San Rafael, Sausalito, Stinson Beach, Tiburon, Tomales, Woodacre.
Contact the Law Office of Robert Tayac for your free case evaluation!