The DMV Case
If you have been arrested for driving under the influence in Ma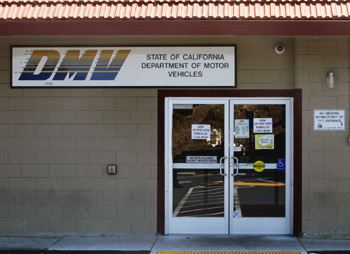 rin County, it is important that you contact the California Department of Motor Vehicles (DMV) within 10 days of your arrest to request a DMV Hearing.
Failure to request a Hearing with the California DMV within ten days of the DUI arrest will result in the automatic suspension of your driver's license thirty (30) days from the date of the arrest for a minimum of four (4) months.
When a person is arrested for DUI and the law enforcement officer believes the driver has a blood alcohol concentration (BAC) of 0.08% or higher, the arresting officer is required to seize the person's California driver's license.
Additionally, if the person refuses to submit to a breath alcohol or blood alcohol test, his or her license is subject to a one (1) year suspension. After seizing the person's license, the officer will issue a temporary driver's license on a DMV form called a DS 367, which permits the person to drive for thirty (30) days or until such time as the Department of Motor Vehicles issues a Notice of Suspension. If arrested in Marin County, you should contact the San Francisco Driver Safety Office in San Francisco to schedule a Hearing to contest the license suspension.
The DMV hearing may take place in person or over the phone. During the Hearing, a DMV Hearing Officer will act as both the prosecutor and the judge. It is the DMV employee's job to evaluate the case carefully. While evaluating the case, the DMV representative will determine several important issues, including whether or not the officer had reasonable cause for making an arrest for California Vehicle Code Section 23152, 23153 or 23154, whether or not the arrest was lawful, and whether the driver had a blood alcohol level of 0.08% or greater.
In cases where the person refused to take a BAC test, the DMV Hearing Officer must determine if the person was informed that his or her license would automatically be suspended for failing to consent an evidential blood or breath test. The Hearing Officer must also determine if the person actually refused to take the BAC test after being informed of the suspension.
After all of these factors are considered, the DMV representative will issue a written decision called a Notice of Findings and Decision or a Set Aside.
If the representative decides the person is "not guilty," the person's driving privileges will be reinstated. If the person is found "guilty," his or her driver's license may remain suspended or revoked for a period of between 4 months (for a first offense) or up to 3 years (for certain multiple offenses).
Remember, if you have been charged with driving under the influence, it is important that you contact the California Department of Motor Vehicles (DMV) to schedule an Administrative hearing within 10 days of your arrest. Failure to schedule a Hearing with the California DMV could result in the automatic suspension of your driver's license.
Marin County DUI Attorney
Attorney Robert Tayac has helped clients who have been arrested for DUI in Marin County successfully combat their DUI charges. Mr. Tayac is a reputable and understanding attorney, who is extremely knowledgeable when it comes to DUI law. Unlike other attorneys, Robert Tayac's primary focus is DUI law. His years of DUI practice experience and winning track record speak for him.
As a well-qualified DUI Attorney, Mr. Tayac is dedicated to his clients' needs and to producing outstanding results on their behalf. With professional DUI Attorney Robert Tayac on your side, your chances of successfully fighting your charges and avoiding a conviction in Marin County will greatly increase.
Marin County DUI lawyer Robert Tayac represents people arrested in the following communities:
Belvedere, Bolinas, Corte Madera, Dillon Beach, Dogtown, Fairfax, Greenbrae, Inverness, Inverness Park, Kentfield, Lagunitas-Forest Knolls, Larkspur, Marin City, Marshall, Mill Valley, Muir Beach, Nicasio, Novato, Olema, Point Reyes Station, Ross, San Anselmo, San Geronimo, San Rafael, Sausalito, Stinson Beach, Tiburon, Tomales, Woodacre.
Contact the Law Office of Robert Tayac for your free case evaluation!