Marin County Second Offense DUI
A person arrested for driving under the influence in Marin County after having been convicted of a DUI in California or almost anywhere else in the United States is facing serious charges. California driving under the influence arrests typically initiate two cases. The first case is a criminal DUI case which will be prosecuted by the Marin County District Attorney's office at the Superior Court located at 3501 Civic Center Drive in San Rafael. The second case is a Department of Motor Vehicles license suspension action.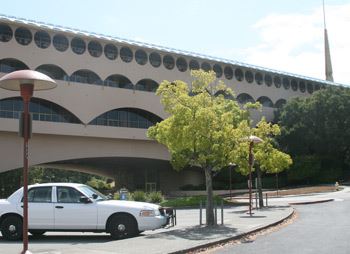 Marin County DUI prosecutors aggressively enforce California DUI laws in cooperation with the California Highway Patrol, Marin County Sheriff's Department and local police agencies, including the Police Departments of Mill Valley, Novato, San Rafael, and Sausalito. The District Attorney will seek an admission of the prior conviction for drunk driving.
In California, qualifying prior convictions include violations of California Vehicle Code section 23152, 23153, and 23103 within the meaning of 23103.5. If a prior conviction is admitted in a Marin County DUI case, the Judge or Commissioner will impose a sentence which includes actual jail time in the Marin County Jail.
The California Department of Motor Vehic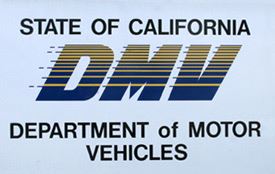 les will attempt to impose a one (1) year license suspension for every second offense Marin County drunk driving arrest. There is the possibility of a Restricted Driver's License after ninety (90) days of actual suspension in certain circumstances if an ignition interlock device (IID) is installed in every car driven by the person convicted of a second offense DUI in a criminal case or who is determined to have driven with a blood alcohol level of 0.08 percent or greater by the California DMV. A Restricted Driver's License is only available if proof of enrollment, progress and completion of an eighteen (18) month California DUI school is submitted to the California Department of Motor Vehicles and Proof of Insurance (SR-22) is filed with the DMV every six (6) months for three (3) years.
The stakes are high in a Marin County DUI case. For that reason, it is important to have a qualified California DUI lawyer assisting anyone who has been arrested for drunk driving in Marin County. This office is a locally based DUI Defense law firm which specializes in representing people accused of driving under the influence in Marin County. If you or someone you know has been arrested for drunk driving in Marin County, take time to read the material contained in the website and feel free to contact this office to consult with Mr. Tayac.
Marin County DUI lawyer Robert Tayac represents people arrested in the following communities:
Belvedere, Bolinas, Corte Madera, Dillon Beach, Dogtown, Fairfax, Greenbrae, Inverness, Inverness Park, Kentfield, Lagunitas-Forest Knolls, Larkspur, Marin City, Marshall, Mill Valley, Muir Beach, Nicasio, Novato, Olema, Point Reyes Station, Ross, San Anselmo, San Geronimo, San Rafael, Sausalito, Stinson Beach, Tiburon, Tomales, Woodacre.
Resources
Contact the Law Office of Robert Tayac for your free case evaluation!