Marin County Third Offense DUI
Marin County third offense DUI arrests are among the most serious legal matters a person can face. California law requires a mandatory minimum jail sentence of 120 days. The maximum sentence for a third offense DUI is one (1) year in the county jail. Many Bay Area courts require a minimum 180 day sentence.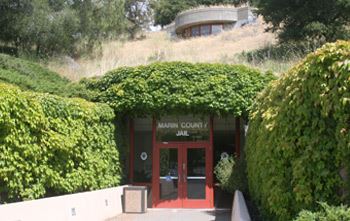 Some Bay Area courts automatically conclude that a person who has been arrested for a third offense DUI has an alcohol problem and may allow a residential alcohol treatment program of 270 days. However, this is not always the case.
Marin County Judges and Commissioners are progressive and recognize that some people who have been arrested for a third DUI may be in need of treatment. However, the general policy of the court is to require some amount jail time prior to release into a residential treatment program. Exceptions are made in extraordinary cases. The challenge is how to make the Judge understand that a particular person's case is extraordinary.
The stakes are high in a third offense Marin County DUI case. For that reason, it is important to have a qualified California DUI lawyer assisting anyone who has been arrested for driving under the influence in Marin County with prior convictions. This office is a locally based DUI Defense law firm which specializes in representing people accused of driving under the influence in Marin County.
If you or someone you know has been arrested for drunk driving in Marin County, take time to read the material contained in the website and feel free to contact this office to consult with Mr. Tayac.
Marin County DUI lawyer Robert Tayac represents people arrested in the following communities:
Belvedere, Bolinas, Corte Madera, Dillon Beach, Dogtown, Fairfax, Greenbrae, Inverness, Inverness Park, Kentfield, Lagunitas-Forest Knolls, Larkspur, Marin City, Marshall, Mill Valley, Muir Beach, Nicasio, Novato, Olema, Point Reyes Station, Ross, San Anselmo, San Geronimo, San Rafael, Sausalito, Stinson Beach, Tiburon, Tomales, Woodacre.
Resources
Contact the Law Office of Robert Tayac for your free case evaluation!