The Criminal Case
Committing the Crime
According to California law, a person is committing a DUI criminal offense if he or she is driving while impaired by drugs or alcohol OR driving with a blood alcohol concentration of 0.08%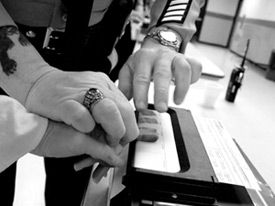 or higher.If a person is driving while impaired and/or has a BAC of 0.08% or higher, he or she can be arrested for DUI.
Arrest
If law enforcement suspects a person is DUI, the officer will make a traffic stop. During the traffic stop, the officer may request that the person consent to a breath alcohol test and field sobriety tests. If the driver fails the field sobriety tests or has a BAC of 0.08% or higher, he or she will be arrested for driving under the influence.
Obtaining a Lawyer
Once a person has been arrested for DUI, his or her next step should be to retain the legal services of a reputable attorney. A DUI attorney will ensure that the individual's rights are protected and provide representation throughout the criminal case process. Contact our firm today to put skilled advocacy on your side.
Arraignment
An arraignment is the initial appearance of the offender before the court. During the arraignment, the offender will enter a plea of "guilty," "not guilty," or "no contest" to his or her DUI charges. At this time, bail arrangements will also be made.
Criminal Case Trial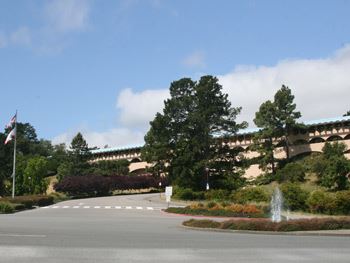 After the arraignment, the case will progress to trial. During the criminal trial, the prosecution and defense will present their evidence and question witnesses. At this time, the defense can challenge the results of the offender's blood alcohol concentration test and other evidence.
After the trial, the judge will decide if the offender is "guilty" or "not guilty." If the person is found innocent, the case process is considered final. If found guilty, however, the individual will also be sentenced by the judge. DUI sentences can include imprisonment, monetary fines, suspension or revocation of driver's license, community service, DUI School, and probation.
Marin County DUI Attorney
Attorney Robert Tayac has helped clients from all throughout Marin County combat their DUI charges with much success. Mr. Tayac is a reputable and understanding attorney, who is extremely knowledgeable when it comes to DUI law. Unlike other attorneys, Robert Tayac's primary focus is DUI law. His years of DUI practice experience and winning track record speak for him.
As a well-qualified DUI Attorney, Mr. Tayac is dedicated to his clients' needs and to producing outstanding results on their behalf. With professional DUI Attorney Robert Tayac on your side, your chances of successfully fighting your charges and avoiding a conviction in Marin County greatly increase.
Marin County DUI lawyer Robert Tayac represents people arrested in the following communities:
Belvedere, Bolinas, Corte Madera, Dillon Beach, Dogtown, Fairfax, Greenbrae, Inverness, Inverness Park, Kentfield, Lagunitas-Forest Knolls, Larkspur, Marin City, Marshall, Mill Valley, Muir Beach, Nicasio, Novato, Olema, Point Reyes Station, Ross, San Anselmo, San Geronimo, San Rafael, Sausalito, Stinson Beach, Tiburon, Tomales, Woodacre.
Contact the Law Office of Robert Tayac for your free case evaluation!